Sell Your House Fast for Cash Today
801-441-2550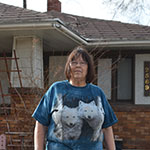 Andy McFarland purchased our home. When I first received his note offering to buy our property I was naturally skeptical. During our first in person meeting he erased all my misgivings.
Not only were the price negotiations fair, he explained his reasoning with examples and comparables that were up-to-date and easy to understand. He explained everything he would have to do to bring the house up to code in order to resell it and it was obvious he knew what he was talking about.
Our house contained the memorabilia from many generations and we needed time to go through everything. Mr. McFarland offered to haul away everything we wanted to leave behind. He did this for no charge even though it was obvious it was junk that needed to be taken to the dump. He allowed us plenty of time to go through everything and ensure we had saved what we wanted.
During the time we were sorting through the memorabilia my husband became very ill and was hospitalized for a couple of weeks. I called Andy to tell him about my husband and ask for additional time to clear out the house. Andy's first concern was for my husband's health and told us to take as much time as we needed. In the end we needed an additional three weeks and every time I touched base with him, Andy assured me that he understood my situation and that we could take as much time as we needed.
In the end we received a fair and reasonable price for our home and were treated with dignity and respect. I would recommend Mr. McFarland to anyone wishing to sell their property.
Posted By: Sandy Donaldson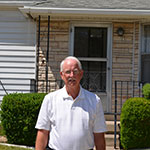 We met Andy at the house after he made contact with us. We have been able to put together a very satisfying deal with Andy in a very short period of time. He made some commitments to us and he kept every one of them and has been very professional as we went through this process. I would certainly recommend Andy to anyone else that was interested in doing such.
Joe Bivins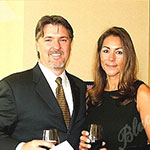 What a great experience. I called several property buyers over a 2 week period in an attempt to find the right buyer for our property. All were amicable and all made promises related to my explanation of our objectives and needs etc… Our objective was simple, sell the property. Our needs were a bit unusual, get the property sold in two days. Each of the potential buyers I spoke to gave their assurances that they could make this happen (check book in hand, and I have cash statements were commonly thrown about).
Of the potential buyers that actually came to see the property (a pre-requisite I insisted on) Andy's team was the only one that was actually prepared to conduct business per my stated objective and need to move quickly. They were friendly, knowledgeable and very professional in every aspect of our dealings. It was clear that they understood what we wanted and needed to accomplish and they were magnificently well prepared. We discussed several options for the sale, including a particularly interesting option for partnering on flipping the property, but we settled on a simple sale. We then negotiated the price, what we would do, and how it would be done.
We were offered lunch and afterwards headed to a title company where Andy's team had already started the titles search process etc… We signed the docs, and to my amazement the deal was done. In less than three hours after we met, we had negotiated the deal, had lunch and sold our property. The whole experience was very professionally handled by Andy's team because they were prepared to conduct business, what a pleasure.
Dwight Longuevan
As age worked on my body, and the house fell into disrepair, I pondered what avenues were open to me to sell the house. I did not feel like the money it would take to bring it up to standard would be cost effective. As I evaluated the repairs involving painters, plumbers, carpenters, electricians and carpet layers all I could see is thousands of dollars in labor plus materials. I had been receiving post cards in the mail from companies and Individuals who showed an interest is purchasing homes in less than perfect condition. After discussions with my wife we decided to look in to this avenue to sell the house. We realized we would not receive the price as if it was in "great condition", however, we would not have the headaches or spend the cash of bring up to that that "great condition". When you own property and when the economy is like it has been recently you receive two or three postcards a month from people desiring to buy your property. The first post card I responded to turned out to be a horrible offer. When I called Keypoint Solutions, I talked to Susan and an appointment was made for Michelle to come an evaluate the property. She was on time and walked through the property and we talked about our expectations for the property. There were one or two other individuals who made appointments to view the house and the "Deal" was done. It took four or five weeks and my proceeds were in my savings account. The price agreed upon, was 30% Higher than the first buyer I contacted. All post card buyers are not the same. I recommend Keypoint Solutions if you do not want to take the time to shuffle through all of them.
Paul D

My father was in hospice care for the last year and a half of his life. He passed away in January.The house needed some repairs and updates. It takes a lot of work to maintain two houses (mine and his). I received many letters and postcards wanting to buy the house. After reading and checking around, I picked Keypoint Solutions. I was treated very well and helpful. I was given a fair price for our home. Special thanks to Michelle. She has a delight to work with. They all made it simple and fast to sell the house we lived in all our lives. Thank you all so much for not making it difficult. I would highly recommend you to anyone looking to sell their home.
Keith D.

My parents recently retired and were selling some of their rental properties to "cash in" on their savings. One of these homes included my childhood home which my father had built, we have been eyeing the house for years but they had not wanted to sell. We were faced with an amazing opportunity but had very little time to prepare our current home for sale and move into the new home. We were not in a position where we could pay two mortgages (or one mortgage and a rental), and needed the proceeds for our sale towards our dream home. My parents were willing to wait, but that would place a financial burden on them as they began their new life. Having seen signs all around town saying "we will buy your house for cash" I was curious, could it really be that easy? I did an internet search and read a few reviews. I called Keypoint just to see what they offered me. This seemed the quickest way to get everyone what they wanted with minimal stress. I was contacted in less than a week and a contract was signed within days. I could not believe they were willing to meet me relatively within the price I had wanted. I felt comfortable with the number we agreed on and became even more contented as the reality of just being able to leave the house "as is" and focus solely on our new home set in. Our house was sold, packed, and moved in less than a month- a time frame I was told would be unrealistic. Key point worked with me to secure a move out date that we were comfortable with, giving us extra time to make sure were were ready and even created a possible fall back solution should our new home be delayed. They modified the contract to allow us to collect on the proceeds before we moved out, which made me feel secure in the sale and in the decision I had made to sell my home. I only had positive interactions with everyone involved from start to finish and would recommend their services to anyone looking to sell their home without stress or hassle. Keypoint took a stressful situation and made it as comfortable as it could be. The associates that came to see the house were kind, friendly, and made me feel comfortable. Their administrative support was available, informative, and warm. Even my parents, who have been in the business of buying and selling homes my whole life reflected that this was a great deal for someone in my position and circumstances.
Lindsay B.
We had brought several contractors to see how much it would cost to fix our home. After some time we decided we would not be able to afford all that they wanted but we were really needing to move out since there was so many repairs needing to be done. We received a post card in the mail and instantly called. Within the week they came out and did a bid on the house. We would not have been able to get as much money as we did had we gone with anyone else. We loved working with everyone here and even when we needed to push our close date up they handled everything very well. We would definitely recommend them to anyone looking to sell their home as quickly and stress free as possible.
Bibiana R.
When my step mom passed away we needed to sell the house that had been in trust to us for many years. When we got into the house we discovered there was a lot of things that had not been repaired or upgraded and it needed lots of cleaning. There were people living there that needed to move. We were so stressed about paying the past due utilities and clearing everything out of the house. We are senior citizens and did not feel we could afford the repairs or have the energy to do it ourselves. I had received post cards about our house from several sources and the ones from Keypoint Solutions made the most sense. These were very stressful times for my sisters and me and it was affecting our health. I was so relieved when I called Keypoint Solutions. It was a huge stress lifted off us. They were very supportive and helpful. Their offer was very reasonable and It simplified the whole process of selling the home we were raised in. They were a blessing to us and were everything they promised. I will forever be grateful for calling them. I would recommend them to anyone selling their home with the issues we were dealing with.
Joan J.
Andy,
We would like to thank you once again for the awesome help you gave us by purchasing our home that we had no clue what to do with anymore. After 3 years, two different realtors, and trying to sell it ourselves we still can't believe it was that easy! One week after we received your business advertisement card in the mail it was a done deal and the money was in the bank! We already fell the weight off our shoulders and its such a huge relief thanks to you and your team we can now move on with other ventures. Thank you very much 🙂
Kim & Alan O.
Thank you for helping us get our house taken care of. We couldn't do the work to fix it to sell it. Now it's off our back and we can enjoy doing what we want instead of working on the house. Hope you get everything out of it you want. We got everything we wanted.
Sincerely,
Randy & Annette P.
To Whom It May Concern:
This is to let you know of my experience working with Andy McFarland in the sale of our condo. He has been very easy and cooperative to work with. He has followed through with his word in a very timely manner and had the money in full at closing. He was willing to work with us on our timeline and need. I would work with him again in the future if the need arose.
Sincerely,
Kay Lynne Y.
Dear Andy,
We are very satisfied as the sellers of our rental property. You provided a quick and easy process. There were no real estate agents involved, and since you provided the funds for purchase, no bank or investment company required an appraisal. The closing costs were minimal as stated by you.
This sale was surprisingly simple and fast. The title company did the search in record time, less than a week. Once the documents were signed, the check was available in a couple of days.
Andy, this was a very good experience.
Thanks for everything.
Kepa & Wendy C.
Dear Andy,
Just wanted to drop you a line letting you know that I thought about you and your company. You all were very professional and very helpful. The whole process from start to finish was handled with ease for me. I was selling my father's house because of his passing and you handled everything with true concern for myself and family. From the beginning to closing took less than two weeks. I would recommend your company to anyone, in fact I already have. I told my girlfriend about your services and she too has used your company to sell her house. Thanks for your help.
Sincerely,
Dena J.
Dear Andy,
We received your letter the day after deciding to sell our rental home. At first we were very skeptical. We did not want the hassle of a realtor or the time and expense of fixing the house so we decided to give you a call. Our first meeting went so well due to your friendly and professional manner. When you provided a quick process and fair offer it was easy to see we had made the right decision. When issues arose with the closing the title company went the extra mile to correct an error for us. We closed on time and received payment in full.
Andy, working with you was a very good experience and we would highly recommend your company to anyone wanting to sell a home. If you have more skeptical customers we would be happy to have you share this note with them. Thank you again for everything.
Sincerely,
Steve and Pam R.
If you are a homeowner looking to sell, we recommend you talk to Andy with Keypoint Solutions! Our experience was a good one. It was quick and easy. From the day Andy went through our rental home until we closed and received a check was 2 weeks.
Andy was not pushy, he was up front and listened to our needs and worked out a deal that was fair for both of us.
Larry and Bert B.
Dear Andy:
Sorry this has taken so long to get into the mail to you.
I would like to say that it was a pleasure working with you and your team in the sale of my mother's home after she passed away. I was not looking forward to all of the processes that are needed to sell a piece of property in the usual way; this process was very easy, it was quick, and the end results was a "win-win" for both of us. I appreciated the professional way the negotiations were handled and your willingness to work out some of the problems that were unique to my situation. I also have appreciated your patience in waiting for my response. The whole transaction, from first contact to final paperwork was very professional and it was completed in a timely manner, which was very important to me.
Sincerely,
Michael W.
Dear Andy,
I want to thank for all your help in selling my parents condo in Ogden, Utah.
As you know I live in Colorado, so it could have been very hard to do this long distance but you did all the work for me.
I thank you again and wish you much success in all your other transactions.
Sincerely,
Marilyn H.
Dear Andy,
Just a note to thank you for your help in selling my mother's estate. I was grateful for your professionalism in being frank in your answers to my questions and offering different ways to go – I'm glad we chose to go with you.
I took your advice – it was refreshing to deal with someone with your personality & honesty – Especially with you allowing my sister to stay in the home longer. I was also so grateful when you returned a book full of pictures of our family members from the early 1900s. It was left by mistake & thanks to you remains in our possession to hand down to our posterity. I was impressed with how you cleaned the home which was left with things they could not / did not want to take with them.
I'm grateful we did not have to try to sell the home. I was grateful you were able to sell the property after purchasing it from us & hope they are enjoying the home.
Thank you very much!
Dick J.
Dear Andy,
I want to thank you for buying my home. As you said you would, you worked with me, with all my timing issues and circumstances. You made the process easy for my and I'm grateful. I found you very trustworthy and caring. I would recommend you for anybody. I'm so glad I called you.
Wishing you the best in your career and for your lovely family.
Respectfully,
Kaye F.
Dear Andy and Associates –
Thank you so much for allowing us to tour the completed renovation of our grandparents' home. What an exceptional experience. When you purchased the house, it was in disarray with need of upgraded plumbing & electrical along with many areas of repair.
What I experienced that day was far beyond my expectations. The renovated home exceeds its original glory of 100 years of ago. The restoration is fantastic. A superb job of retaining the original architecture, restoring original fixtures and accessories plus adding essential upgrades, all while maintaining the era of the home.
I took some pictures of the home and emailed them to my siblings and cousins. Their responses were: magnificent, stunning, unbelievable, totally blown away! Now, new generations can fill the home with life and make memories.
Mary Anne F.